If you're been looking to purchase a home in the Seattle region, it almost seems as though the market changed overnight. Ever since the housing market crashed several years ago, buyers had been keenly aware that Seattle represented a strong buyer's market. However, since the start of the year the market has shifted.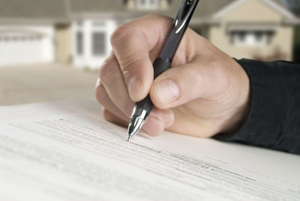 Seattle is exhibiting seller market characteristics as the supply of available Seattle homes for sale constrict. Compared to last March, there are 38% fewer properties on the market today.
Demand has risen as homebuyers and investors take advantage of lower home selling prices and historic low mortgage interest rates. As a result, buyers are encountering more multiple offer situations and, yes, we're even beginning to see bidding wars again.
How can buyers best position themselves to have their offer accepted at the best possible price?
Here are a few tips for buying a Seattle home in a seller's market:
Get your finances in order before venturing out. Work with a recommended mortgage lender to get pre-approved, or if you're a cash buyer, have your proof of funds on hand. You will benefit by knowing how much you can afford and you'll be in a stronger position when making an offer. Buyer financing is the number one reason why transactions fall apart so sellers give greater weight to cash and pre-approved buyers.
Know your limit.
If you happen to encounter a multiple offer situation, know how high you're willing to go. This will allow you to present your highest and best offer while keeping you from straying beyond your budget. The last thing you want is being caught up in a bidding situation and paying more than you should.
Research in advance. Determine the neighborhoods and type of properties that best suit your needs and lifestyle – layout, number of stories, yard space, transportation and commute options, crime rate, market sales activity, price trends and so on. By defining the areas you'd like to live in, you'll be able to move more readily giving you an edge over the competition when properties become available in your favorite neighborhoods. You will know a good value and the perfect property when you see it.
Be prepared to act quickly.
When a house that ticks off all the boxes comes on the market, be prepared to act quickly. Homes that are well priced for the market, in good condition and located in desirable neighborhoods are selling faster. Recently, in the hour it took me between setting up a showing with a buyer and arriving at the property the unit went pending. It was on the market less than 24 hours.
Strengthen your offer position. In a multiple offer situation, consider minimizing contingencies and strengthening the other elements of your offer. This may include a larger down payment or earnest money deposit amount, pre-inspecting the property, or being flexible with the contract terms such as the closing date or escrow preference.
Heading into spring, we are moving towards the high season for home purchases. The low cost to finance, better values and warmer weather offer a compelling opportunity for buyers to enter the market, and as they do they are experiencing dwindling inventory supply and greater competition from other buyers. To get the edge buyers need to be aware of these essential tips for buying in Seattle's evolving real estate market.
Are you ready to get your feet wet? Contact the Living Northwest team at Keller Williams Greater Seattle to get started.