Recently, I've been hearing some fretting amongst home buyers about interest rates heading into the 5's.   It's been a few years since rates have gone above 5% so many may not know how good they have it.  The graph belows shows rates for a 30-year fixed mortgage over the past 20 years.
Even if the rates move into the 5's this year, it'll remain among the lowest rates available in decades.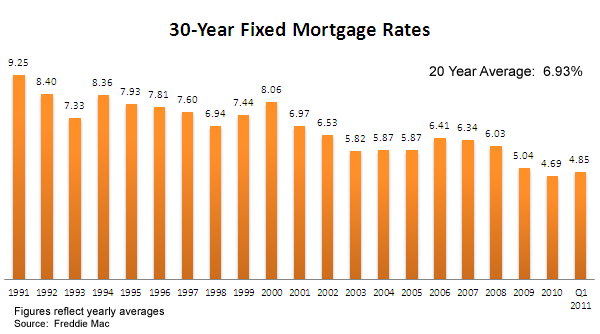 Are you ready to begin your home search?  The first step to is compare mortgage loan programs from various lending/banking institutions and get pre-approved.   Let us personally introduce you to our mortgage partners, just contact us when you're ready!