Ben Kakimoto, along with America's premier real estate company, Keller Williams Realty, have teamed together to simplify your Seattle real estate experience by providing you with unparalled customer service.
If you're new to Seattle, or a long-time resident, buying your home can be intimidating. So, too, can selling your home as it's usually your biggest asset. To ensure a smooth real estate experience rely on my team to simplify the process by handling the hard work for you.
Located in Seattle's Wallingford neighborhood, we serve your complete Seattle home, condo and loft buying and selling needs. Our focus is urban real estate - single family homes, townhomes, condos and lofts - throughout the greater Seattle metropolitan areas including these fine neighborhoods - Queen Anne, Belltown, Capitol Hill, Wallingford, Green Lake, Greenwood, Phinney, Fremont, Ballard, Madison Park, Beacon Hill, Montlake, Ravenna, West Seattle and the Eastside.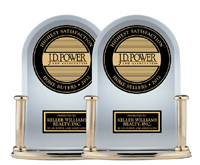 "Highest Overall Satisfaction For Home Buyers and Home Sellers Among National Full Service Real Estate Firms"
J.D. Power and Associates 2012 Home Buyer/Seller StudySM
Featured Posts
Northwest MLS brokers report nearly $20 billion in sales for 2012 outgaining prior year by $3.2 billion Kirkland, WA, January 17, 2013 – Members of Northwest Multiple Listing Service tallied 64,624 closed sales of single family homes and condominiums during 2012, improving on 2011's volume by 8,332 transaction for a gain of nearly 15 percent. Last… Read More